Day 1 :
Keynote Forum
Medical College of Wisconsin, USA
Time : 10:00-10:50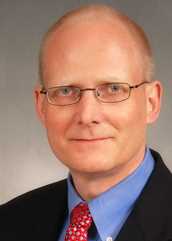 Biography:
Hallgeir Rui, MD, Ph.D. is internationally recognized for his research on breast cancer and has a strong track record of leadership, mentoring and collaboration. He is the WBCS Endowed Professor of Breast Cancer Research in the Department of Pathology at the Medical College of Wisconsin (MCW), Milwaukee, WI. He also serves as the Interim Co-Director of the MCW Cancer Center. He earned a medical degree and a doctorate in experimental pathology from the University of Oslo, Norway. His research on growth factor signaling in breast cancer is internationally recognized. He authored or coauthored more than 150 publications that have been cited nearly 8,000 times.
Abstract:
Breast cancer is a heterogeneous disease and there is a great need for individualized treatment. Immunohistochemistry provides valuable spatially resolved marker analysis at the tissue level, which is valuable due to extensive inter tumor and intratumor heterogeneity. Pathologists typically evaluate protein marker expression visually in formalin-fixed paraffin-embedded tumor sections by chromogenic immunohistochemistry. However, pathologist scoring of chromogen staining intensity is subjective, and provide only reduced data that is discrete, either ordinal or nominal (negative/positive). In contrast, digital pathology platforms allow quantification of chromogen or fluorescence signals by computer-assisted image analysis, providing continuous signal intensity values. Fluorescence-based immunohistochemistry (IF-IHC) provides greater dynamic signal range than chromogen-immunohistochemistry. Combined with image analysis software, fluorescence-based immunohistochemistry holds potential for enhanced sensitivity and greater analytic resolution, resulting in more robust quantification. We will show novel and unpublished progress with breast cancer markers related to immune checkpoints, proliferation, and metabolism, incorporating signal intensities at the cell-by-cell level and employing new spatial statistics to extract additional layers of therapy-relevant information. The path toward implementation of objective tumor marker quantification in pathology laboratories will be discussed.
Keynote Forum
University of Alberta, Canada
Time : 11:05-12:00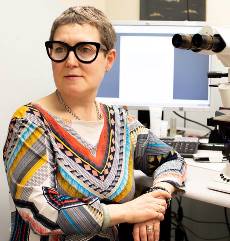 Biography:
Sveta Silverman began her medical career as a Paediatric Surgeon in the former Soviet Union. After she made Canada as her home in 1991, she broadened her studies and work into the field of Pathology. As a Pathologist, she is really good at finding the root causes of medical problems and also good at finding ways to heal medical conditions.
Abstract:
Background: Breast cancer is the most common cancer among Canadian women (excluding non-melanoma skin cancers). It is the 2nd leading cause of death from cancer in Canadian women. The significance of mitochondria in breast carcinoma is widely recognized but insufficiently researched. This is the first study of electron microscopy of tumorous mitochondria, performed on six cases of human invasive ductal carcinoma of different biologic subtypes.
Methods: 6 cases of invasive ductal carcinoma of different biologic profile (two cases of triple negative, one case of luminal A, two cases of luminal B and one case of Her2-neu positive invasive ductal carcinomas) were reviewed and selected sections were subjected for digital electron microscopy.
Results: All 6 cases revealed abnormal mitochondria with a high degree of mitochondrial heterogeneity. All cases showed an increase in overall mitochondrial numbers and mitochondrial mass. We have shown extreme mitochondrial pleomorphism. Mitochondrial fusion and fission are observed.
Conclusions: This is the first study, performed on samples, obtained from human invasive ductal carcinoma of different biologic subtypes. We have shown that mitochondria in invasive ductal carcinomas not only dysfunctional but display conspicuous alterations in multiple ultrastructural aspects. We have captured the intracellular microenvironment in relations to tumorous mitochondria. All of these changes can be beneficial for future breast carcinoma treatments, whether it is the development of new anti-neoplastic therapeutic modalities or simple lifestyle alterations
Keynote Forum
Cyrcadia Health, USA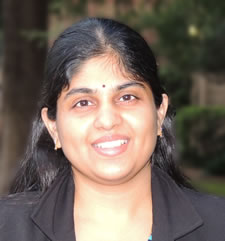 Biography:
Vinithasree Subbhuraam has published 90 journal papers, conference articles, and book chapters, and her work is internationally recognized by her peers as evidenced by more than 3752 citations to her work. She is the Co-Editor of the book Diagnostic and Therapeutic Applications of Breast Imaging published by SPIE, USA, 2012. She is the Associate Editor of the Journal of Medical Imaging and Health Informatics (JMIHI), and an invited reviewer for several international journals such as International Journal Thermal Sciences, IEEE Transactions on Biomedical Engineering, Physical Review, IEEE Transactions on Information Technology in Biomedicine, Artificial Intelligence in Medicine, Computers in Biology and Medicine, Journal of Mechanics in Medicine and Biology, Neural Computing and Applications, and Neurocomputing. She holds M.S. and Ph.D. degrees in Biomedical Engineering from Nanyang Technological University, Singapore, and a bachelor's degree in Electronics and Communication Engineering from PSG College of Technology, India.
Abstract:
The AprísÔ (iTBraÔ, CyrcadiaÔ) wearable sensor technology for breast health monitoring is a dynamic (time-based) thermal differential detection system, which detects abnormal circadian surface temperature changes such as those reported to be associated with breast cancer. Temperature measurements are sequentially taken over time to determine changes in circadian readings indicative of physiological changes in the breast tissue that may be associated with cancer. The AprísÔ consists of three major components: (1) Temperature Sensors (2) Recording device (3) Software for Analysis. The sensors are embedded in two fabric patches that are placed on the breasts. An associated data recorder gathers and transmits raw data to a mobile phone App which in turn transmits the raw data to a cloud-based proprietary analytic software. The user is expected to wear the patches continuously for 2-24hrs. The results of the analysis are transmitted back to the user or the user's physician. Pilot clinical studies have indicated that the device is useful to detect abnormalities in all types of breast tissue, irrespective of breast density, with potential application for periodic breast health screening. The device was modified to address findings in the pilot study; clinical studies with the current version of AprísÔ are scheduled to begin in May 2019. AprísÔ is a tissue density independent, radiation-free, compression-free, non-invasive, low cost, early risk indication screening system for breast tissue. Early detection of breast cancer has been reported to include monitoring for dense tissue. The US FDA has announced its focus on dense breast tissue regarding breast cancer monitoring and diagnosis. Early dense breast tissue detection systems like AprísÔ have significant potential diagnostic and prognostic implications in conjunction with additional testing to confirm the presence or absence of breast cancer in consultation with the physician. Circadian changes in temperature could be a potentially excellent secondary diagnostic modality for breast cancer detection. We believe this could have a significant impact on the current practices for breast cancer monitoring and diagnosis.